KLESHINSKI, MORRISON & MORRIS, CPAs
Trusted Business Partners for our clients since 1963
Accounting Services
We provide a full range of cost-effective accounting services.
Consulting Services
Working with you to address the issues affecting your business.
Tax Services
We provide tax expertise and knowledge our clients deserve.
Other Services
From Payroll to
M&A and
everything in between.
Featured Articles & Tax Tips Blog from KM&M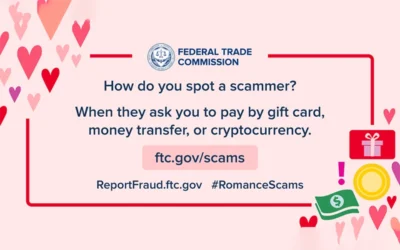 From FTC Consumer Advice – By Jim Kreidler, Consumer Education Specialist – People make up lots of stories about why you need to send them money. They might say you've won a prize, your family member is in an emergency, or that they love you. And in all these...
read more
We lead our clients to tomorrow's opportunities, today
At Kleshinski, Morrison, & Morris, we believe that our clients deserve more than just a tax professional, auditor or consultant.
They deserve a financial partner.
This is why we believe that with our wealth of experience and professionalism, we can find the opportunities that our clients could not find anywhere else.
At KM&M, we are dedicated to providing the highest quality accounting services. 
Let us do the same for you by letting us know how we can help your business. See our contact information below. Give us a call or fill out the form to begin your professional services relationship with the pros at KM&M.
Since 1963, Kleshinski, Morrison & Morris, LLP has built a solid reputation for providing excellent and valuable financial services for our clients. Our auditing, accounting and tax staff includes eight certified public accountants, all members of the American Institute of Certified Public Accountants and the Ohio Society of Certified Public Accountants, creating a high ratio of Certified Public Accountants to staff.
This assures our clients a high degree of personal involvement with the partner responsible for serving their needs, big or small. In addition, we uphold our high quality of professional service by maintaining a comprehensive and up-to-date tax and accounting reference library to ensure that the information we convey to our clients is the most current and accurate available. We believe in the value of relationships. We view every client relationship like a partnership, and truly believe that our success is a result of your success.
We are committed to providing close, personal attention to our clients. We take pride in giving you the assurance that the personal assistance you receive comes from years of advanced training, technical experience and financial acumen. Our continual investment of time and resources in professional continuing education, state-of-the-art computer technology and extensive business relationships is indicative of our commitment to excellence.
KM&M CPAs is located at 
590 Lexington Ave., Mansfield, OH 44907,  in offices 

convenient to the neighboring communities of Ashland, Ontario, Shelby, Loudonville and all of North Central Ohio.
590 Lexington Avenue Mansfield, OH 44907
M-F: 8am-5pm, S-S: Closed
KM&M, part of the Pinnacle CPA Advisory Group, also has an affiliate office in Columbus. The CPA Advisory Group is located off U.S. Route 23, just north of Interstate 270. The offices at 131 Dillmont Drive are convenient to Powell, Worthington, Lewis Center and Dublin, as well as Westerville and New Albany.
131 Dillmont Dr., Ste 200, Columbus, OH 43235
M-F: 8am-5pm, S-S: Closed